Due to the privatisation of Airports in India and the expansion of the Indian Aviation Sector, we have seen the private sector play a major role in extensive modernisation of airport infrastructure, development of associated support systems and improved service standards.
Some of the major retail & luxury brands of the world are now available at these airport duty-free shops and travel retail stores. Some of the primary products being perfumes, wines & spirits, chocolates & confectionery, tobacco & cigarettes.
FEC provides specialised services which take care of all the complex documentation, strict regulations, applicable NOCs, procedures & compliances.
Typical categories under Duty-Free Imports & Supply include:
Airport Travel Retail Duty-Free Shops

Perfumes & Cosmetics
Wines, Spirits & Alcoholic Beverages
Cigars, Cigarettes & Tobacco
Chocolates & Confectionery
Electronics & Accessories
Branded Garments, Leather Goods & Accessories, Luggage & Bags,

Watches & various other Luxury goods
Flight On-board Consumption, In-Flight Sales and Ship-Stores Supply
Duty-Free supply to Consulates / Diplomats
Duty-Free Import of Raw Material for Manufacture of Finished Goods for Export
(under Advance License)
Export Sale of bonded Duty Unpaid Imported Goods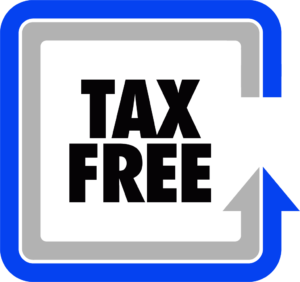 Expert / advanced level of Customs Clearance services with own Customs Broker license and in-house team
Guidance on HS Code / CTH classification
Clearance under SVB and related party transfer
Clearance under Provisional Assessment
Clearance under High Seas Sale
Cargo routed through Customs Bonded Warehouse/FTWZ
Import in-bond / In-bound
Bond to Bond transfer
Re-Export from Bond
Movement under OTL seal and Transit formalities
Shipping / Freight Forwarding from Country of Origin to Country of Destination
Port to port, port to door, door to port, port to port
Buyer's consolidation
End to End one point of contact solutions with primary focus on Customs Clearance